These are not classrooms, counseling rooms, or lecture spaces.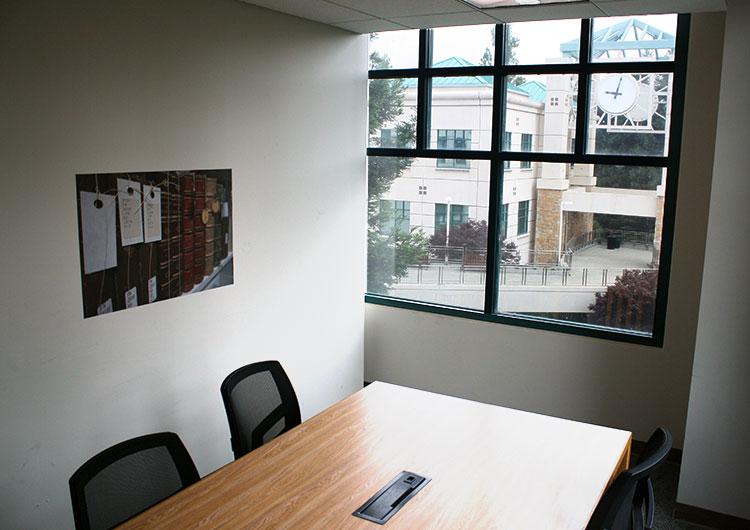 12 study rooms are located on the 3rd floor.
Reservations are limited to SSU students, faculty, and staff only and are accepted up to seven days in advance.
Two hour limit per reservations, no more than one reservation per day.
Anyone is welcome to use the rooms when they are not reserved, but you may be asked to leave when someone with a reservation arrives. If a problem arises do your best to work it out. If you cannot come to an agreement, we are here to help. Look for anyone wearing a blue University Library vest or contact the Information/Check-Out Desk at 707-664-2375.
Network access is available in all rooms except 3010 and 3011. There are no computer workstations or projectors.
Keep doors closed and minimize noise while in this area. Leave rooms clean and return furniture to original configuration.